Chistian Herrera, a Costa Rican native cinematographer, based in LA, has a passion for images. He has worked on many narratives, commercials and music videos. He is very creative and loves to explore new territories in his work, always after the newest and best equipment to work with. As soon as the Optimo Prime Series was available for test in the US, Christian was in touch with Band Pro Film & Digital Inc. to make some tests on a job for a clothing brand in the desert.
"I have had the incredible pleasure of working with Angénieux zoom lenses for over 20 years. It didn't take long to recognize the warmth, resolution, and colorimetry that these lenses lend to a shot, especially in regard to the Optimo family. These are truly superior lenses to work with.
After 70 years in the business, Angénieux came out with the most sought-after collection of primes, the Full Frame Optimo Prime series. I was eager to get my hands on them and take them for a test drive. All I can say is WOW. These lenses were everything I had imagined, and much more. I am thankful I didn't have to wait long to try them!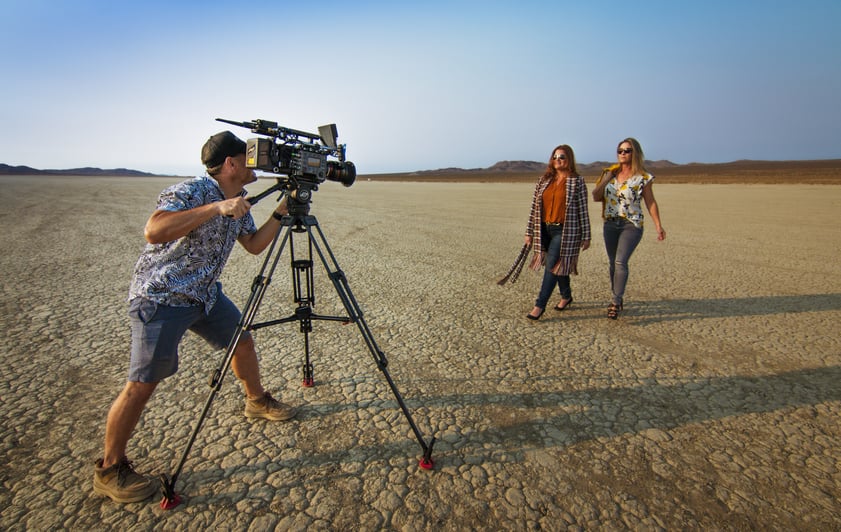 A dear friend of mine, David Dowell, put together a shoot at the El Mirage dry lakebed desert in California, as well as in downtown Los Angeles to create content for the clothing brand, CABI. The goal was to test the lenses in available lighting situations (sunlight and nighttime), utilizing different available sources of light to better understand the lens's behavior in a natural setting. Without the addition of any lighting of my own, it is remarkable how well they handle shooting directly into the sun. The contrast and image quality are mind-blowing. The fast speed of the lens's T1.8 blended amazingly with the high speed of the Sony Venice sensor 2500 ISO, where no image quality was lost, and you can still capture the high-end images at levels of light that is typically very difficult to achieve.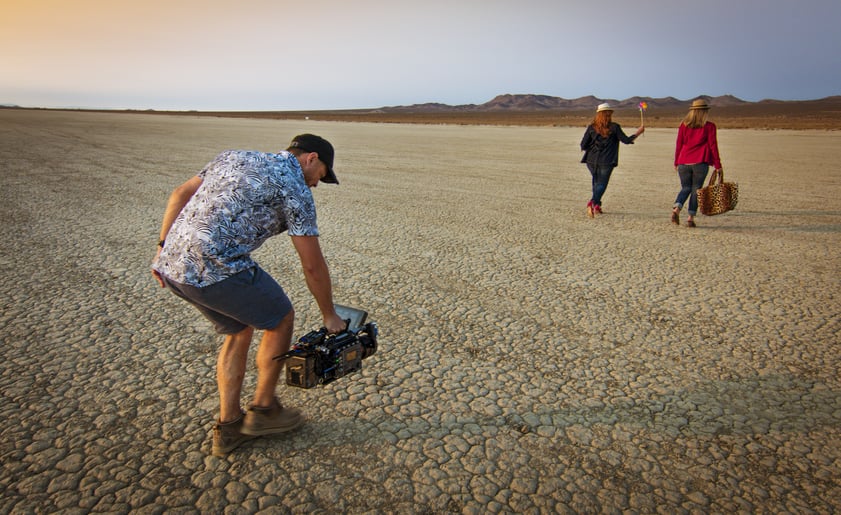 On this shoot, I took advantage of the compact size and lightweight design of the Optimo Primes and did a great amount of handheld shots. This incredible design allowed me to be flexible—using the lenses easily in handheld, gimbal, and steadycam configurations, while still adding the constant volume, constant length, and weight of most of the lenses on the full set. I was lucky to have a set of 7 prototypes from the Optimo Prime series (the 18-21-32-40-50-75-135), loaned to me by Bandpro California.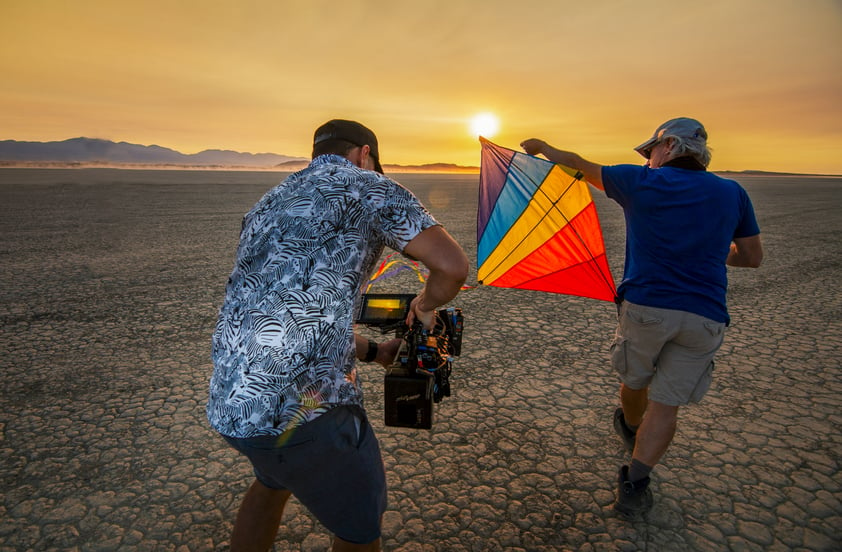 Now, the next experiment will be creating looks, or "tunning the lens." Having the ability to take the lens apart is a brilliant design that allows us cinematographers to make our own creative palette, and gives us the opportunity to embark on a new world of optical creativity. I love creating my own looks optically, rather than leaving the decisions in the hands of post-production. The option to change iris blades and the internal element to add my own personal touch is just a dream come true!"