On May 24, 2019, one day before the closing of the Cannes Film Festival, Angénieux paid tribute to the director of photography Bruno Delbonnel (AFC and ASC) and for the second consecutive year, also highlighted the work of a young cinematographer during the Ceremony.

Tribute to Bruno Delbonnel AFC ASC

Throughout this tribute, Bruno Delbonnel was joined by his friends Jean-Pierre Jeunet, Guillaume Laurant and Christoph Waltz.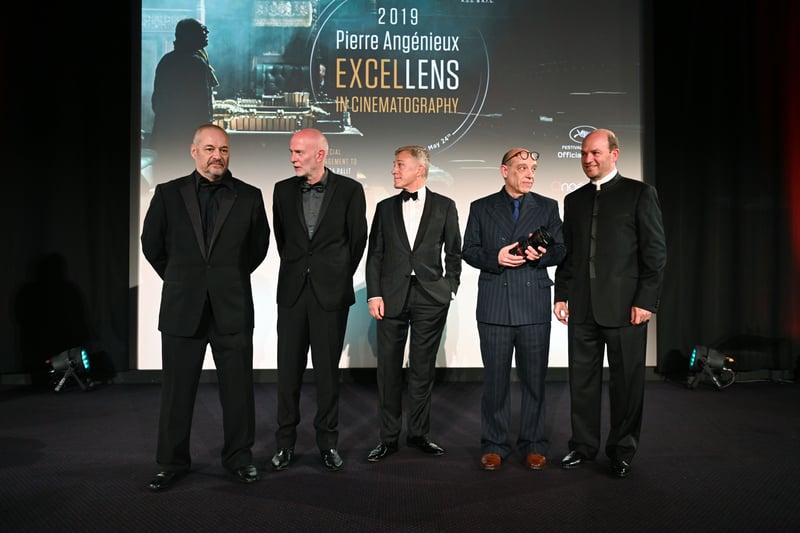 Jean-Pierre Jeunet was Bruno Delbonnel's assistant on the set of his first and only short film, Rare realities (enlightened by Henri Alekan), before hiring him as a DOP on the set of Amélie then on A Very Long Engagement, both films written by screenwriter Guillaume Laurant – and the German actor Christoph Waltz, with whom he formed a great friendship on the set of Big Eyes directed by Tim Burton.
A delegation of artistic talents composed of French actress Amira Casar and actor Raphaël Personnaz, the French-British actress Stacy Martin, the Chinese actresses Zhang Ziyi and Huang Lu, as well as the Star dancer and Director of Ballet Dance at the Opéra National de Paris Aurélie Dupont and the Canadian director Xavier Dolan attended the event to express their admiration to this tremendous director of photography.
Bruno Delbonnel received the Angénieux award from Emmanuel Sprauel, President of the Angénieux brand, an Optimo 15-40, with his name specially engraved. On stage, Emmanuel Sprauel paid tribute to the work of Bruno Delbonnel:
"When I first saw Amélie Poulain, I felt immediately immersed in the specific universe of Amélie, through colors and movement, music and charm. And the charm went on during the film. And the charm continued each time I saw the film afterwards… Bruno has this unique combination of strong curiosity, high thinking process and accurate visual translation. He can provide an inclusive effect in the eyes of the spectators. He is able to give his director and the public, the power to feel included in the atmosphere of the story, that becomes – for a moment – our atmosphere and our story, whatever the story… Bruno is also very inclusive with all the people and technicians that take part in the creation of his movies…. He only works in a collaborative mode, including everybody bringing a piece of the creative material into the camera, and later on for our eyes on the screen… Do you know Bruno what is between black and white? All the colors of life. I really think you are a painter of the colors of life. For all these reasons, as President of the Angénieux brand, with all people with me in Angénieux, we all are very proud, here, in the most famous cinema Festival in the world, joining history with Philippe Rousselot, Vilmos Zsigmond, Roger Deakins, Peter Suschitzky, Christopher Doyle, Ed Lachman to dedicate the 2019 Pierre Angenieux ExcelLens in Cinematography to you."


An emotional Bruno Delbonnel then replied:
"As Jean Renoir once said, a film is 50% script, 50% actors, 50% sets, 50% light, etc… I believe that all the beauty of cinema lies in the collaborative endeavor that it involves. I cannot do my job without a collaborative approach with all the different heads of department. Everyone has his own vision, which complements the director's… On Darkest Hours by Joe Wright, in which Gary Oldman plays Winston Churchill, I would not have done the same job without the three makeup artists… As a director of photography, I try to be very respectful of everyone's work. My point of view is just another contribution to the discussion. Lighting and framing are clearly very important when making a film, but they only have value if they contribute to a broader understanding of the overall vision expressed in the screenplay, as well as in the movie's editing, musicality and time structure. …. All of these human relationships, and all this attention to detail, are key to make a movie, and this is what I find so fascinating about cinema. First and foremost, it's a human adventure that brings out the humanity in each of us. Every film is a new challenge and brings renewed pleasure."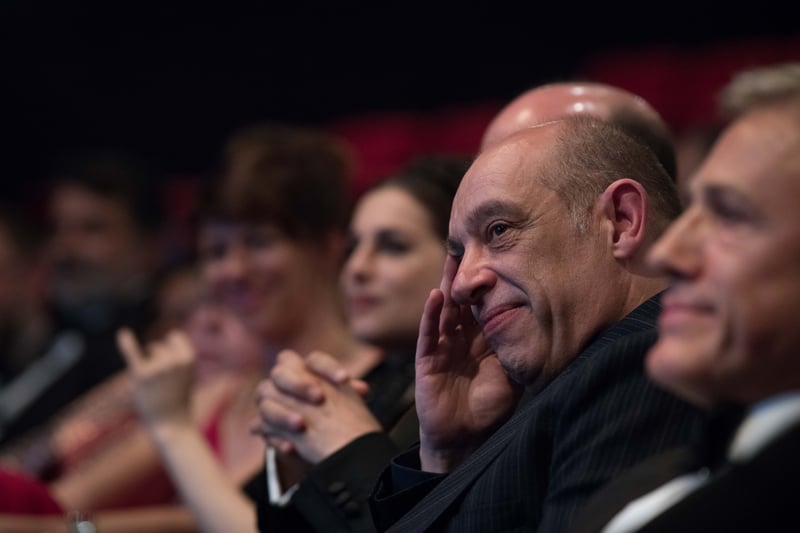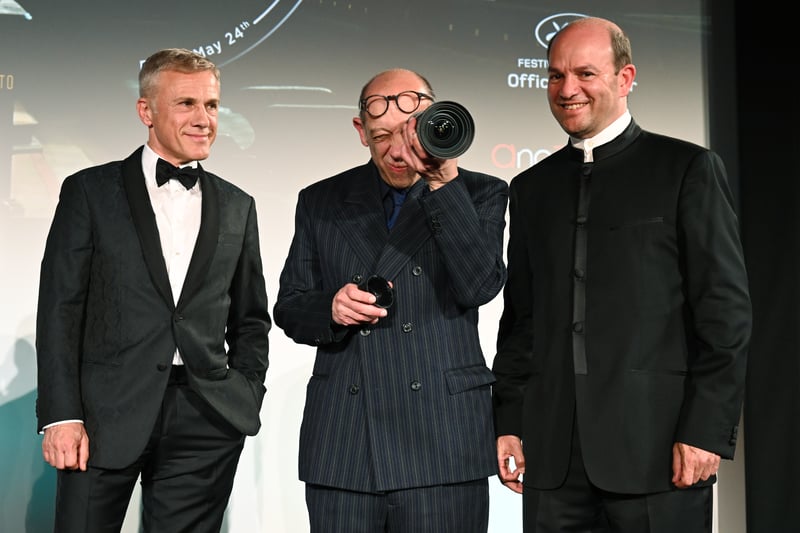 Angenieux Special encouragement to Modhura Palit

During the tribute Ceremony to Bruno Delbonnel, the young Indian DOP Modhura Palit (IWCC and EICA), only aged 28, had the privilege of receiving a «Special Encouragement Award » from Severine Serrano, Managing Director, Angénieux International Sales and Marketing, alongside with famous Indian director Rajiv Menon and French actress Amira Casar.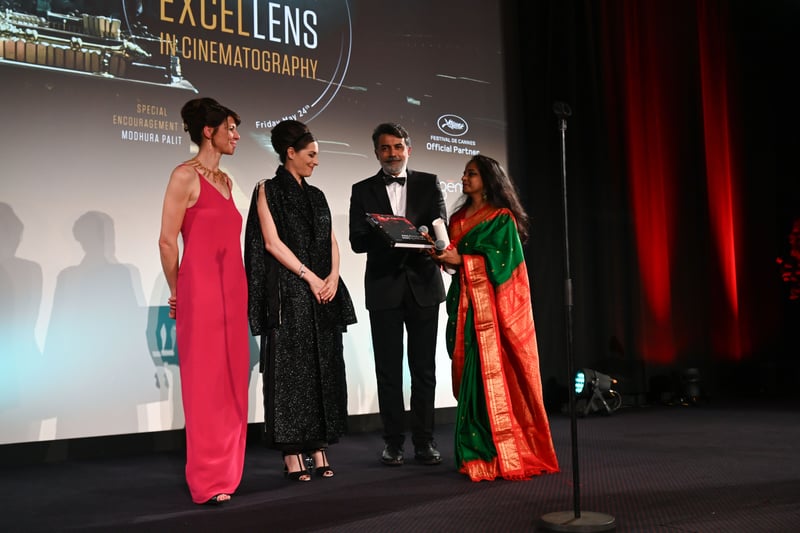 Severine Serrano underlined the importance of these awards for Angénieux:
"Because Angénieux believes in the transmission of this art of image making over generations, the company wanted to highlight a young cinematographer at the heart of this ceremony for the second consecutive year. After China, last year, our heart took us to India. India is a great nation for cinema, full of generosity and colours. In honouring your immense work Bruno, and your career to come Madhura, Angénieux wished to express its gratitude to great professionals, its interest in new generations, and its attachment to the values of knowledge transmission".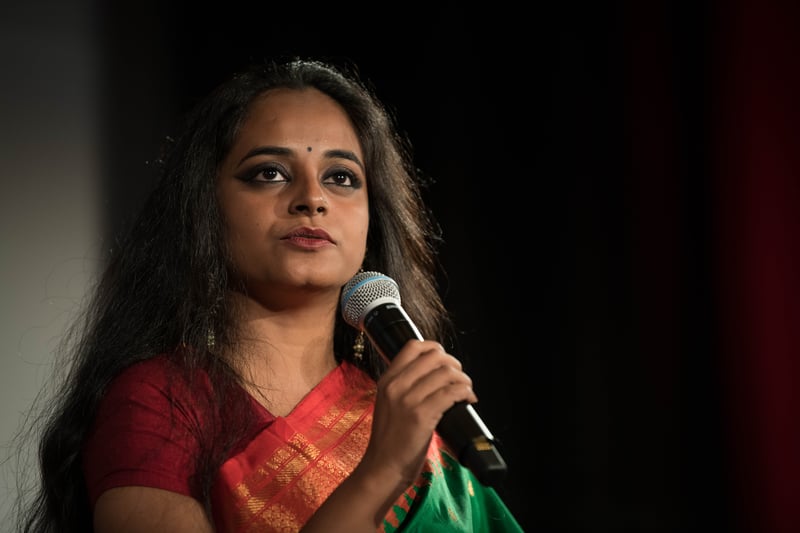 After receiving this encouragement, Modhura Palit addressed the audience:
"Thank you Angénieux. Thank you for your kind eye. This a so unreal experience to represent India here in sari at Cannes Film Festival just because I'm doing the job I love. What you are doing for film Angénieux, you are doing for women. Now I can tell all young girls in India that fairy tales can come true. We need more women as cinematographers, more strong women in India to join the clan of cinematographers. There is no reason for attaching a gender to a job. Thanks to Angénieux I feel stronger. Many, many thanks"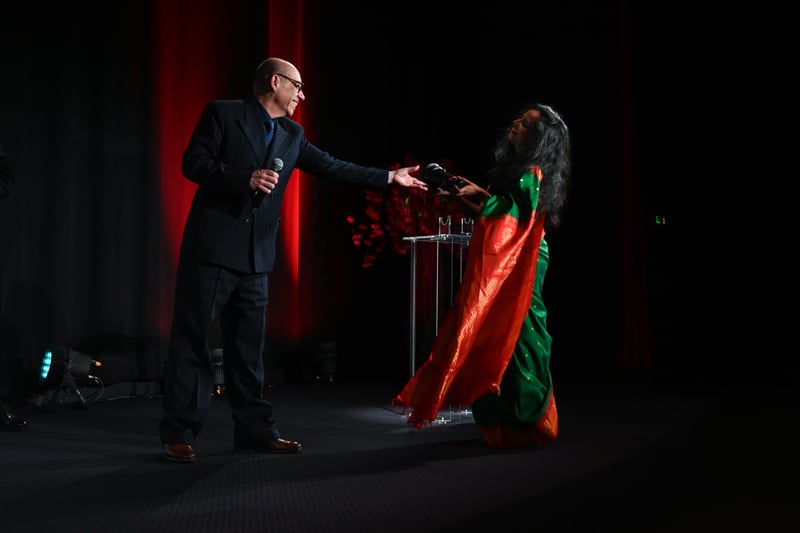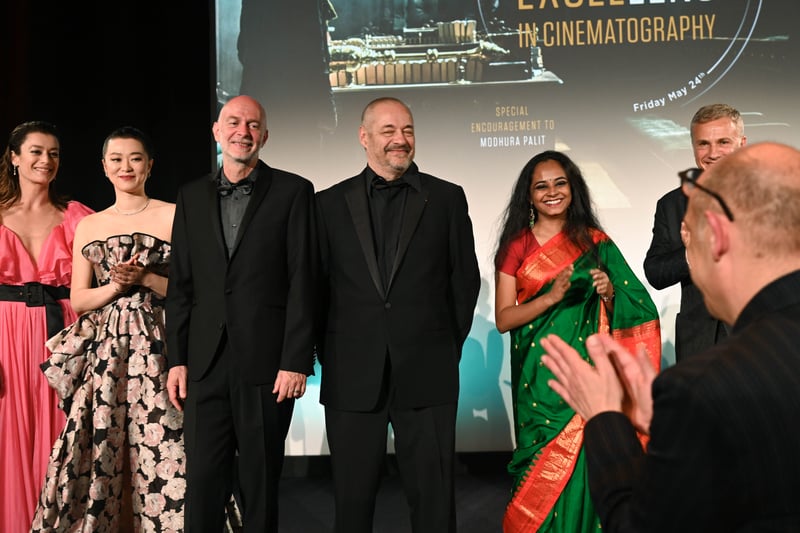 A particularly moving moment during this Ceremony was the screening of video testimonies made by personalities from the artistic world who crossed Bruno Delbonnel, but who could not be in Cannes and who wanted to congratulate their friend. Chris Doyle, Ed Lachman, Joe Wright, Julianne Moore, Jean-Paul Goude, Tim Burton, Gary Oldman, Alexandr Sokurov, all greeted Bruno Delbonnel in their own way from the screen at the Buñuel theater of the Festival.
Alexandr Sokurov particularly said:
You pay a tribute to an outstanding filmmaker, a man as there are few in the world, or just some of them, and may be the only one. I learned a lot with him and he still as a lot to teach me. Bruno, my dear friend, my dear teacher, I congratulate you with all my heart. I hope this recognition confirms that many people in Europe and outside Europe still believe in cinema as an art.
Kees Van Oostrum President of the ASC and Jean – Marie Dreujou and Richard Andry AFC attended also the event:
| | |
| --- | --- |
| From left to right: Kees Van Oostrum, president of the ASC, Richard Andry, AFC, Modhura Palit EICA, IWCC, 2019 Angénieux Special Encouragement, Bruno Delbonnel, ASC, AFC, 2019 Pierre Angénieux ExcelLens in Cinematography, Jean-Marie Dreujou, AFC, Jean-Yves Le Poulain, Angénieux | From left to right: Cecile Zhang, 2018 Angénieux Special Encouragement, Kees Van Oostrum, president of the ASC, Bruno Delbonnel, ASC, AFC, 2019 Pierre Angénieux ExcelLens in Cinematography, Modhura Palit EICA, IWCC, 2019 Angénieux Special Encouragement, Emmanuel Sprauel, President of the Angénieux Brand. |
*AFC: French Association of Cinematographers ; ASC: American Society of Cinematographers ; IWCC: Indian Women Cinematographer Collective EICA: Eastern India Cinematographers Association

In the list of movies selected at the 2019 Cannes Film Festival, twelve of them at least were shot with Angénieux lenses. Four got an award.

Photo credit
@Pauline Maillet